OFFICE LED LINE
Free standing floor LED luminaire with direct or direct / indirect lighting.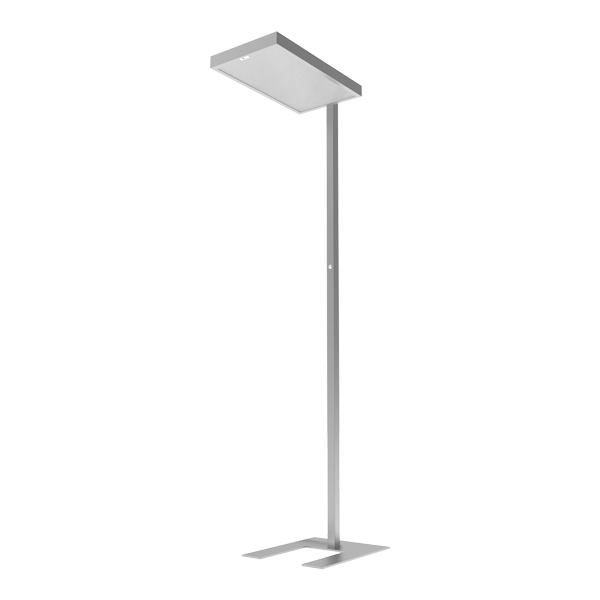 Add to wishlist
Montaż:
Wolnostojący
Materiał korpusu:
Stal i aluminium
Kolor:
Standardowy szary 9006, inne kolory z palety RAL na zamówienie (należy dodać kod RAL po numerze indeksu)
Moduł LED:
W zestawie moduł LED Signify (Philips), Osram, Tridonic lub równoważny.
Temperatura barwowa:
3000K lub 4000K
Współczynnik oddawania barw (CRI)
> 80 w standardzie, inne na zamówienie
Zasilacz:
Elektroniczny w standardzie, DALI na zamówienie
Moduł awaryjny:
Standardowy lub DALI na zamówienie
Czujnik ruchu:
Na zamówienie
Czujnik światła dziennego:
Na zamówienie
Zakres temperatury pracy:
0˚C ... + 40˚C
Klasa IP:
IP20 w standardzie, IP44 na zamówienie
Moc:
220-240V 50 / 60Hz
Kierunek świecenia:
Nr indeksu bezpośredniego 3516.XXXX lub Bezpośrednio/pośrednio - nr indeksu. 3516.UD.XXXX
Typ odbłyśnika:
Nie dotyczy
Rozsył światła:
Symetryczny
Dyfuzor:
Mikropryzmatyczny [MPR] w standardzie, biały klosz z akrylu [WD] lub inny klosz na zamówienie
Ogólne dane:
5 lat gwarancji standardowej.
Na życzenie dostępne są różne strumienie świetlne lub moc.
Wszystkie inne parametry techniczne, takie jak: sprawność oprawy, LOR, utrzymanie strumienia świetlnego L / B itp. dostępne są w naszym cenniku.
Moce produktów mogą się różnić ze względu na ciągłą poprawę skuteczności diod LED. Strumień świetlny i tolerancja mocy oprawy +/- 10%. "
Zużycie energii przez system (moduł LED i zasilacz) zależy od zastosowanych komponentów.
Skuteczność zależy od rodzaju diod LED, elektroniki, optyki i dyfuzora i może różnić się od przedstawionych na naszych stronach z danymi. Większość aktualnych informacji można znaleźć w naszej bazie danych plików oświetlenia.
more