European Medal
20.07.2021 r.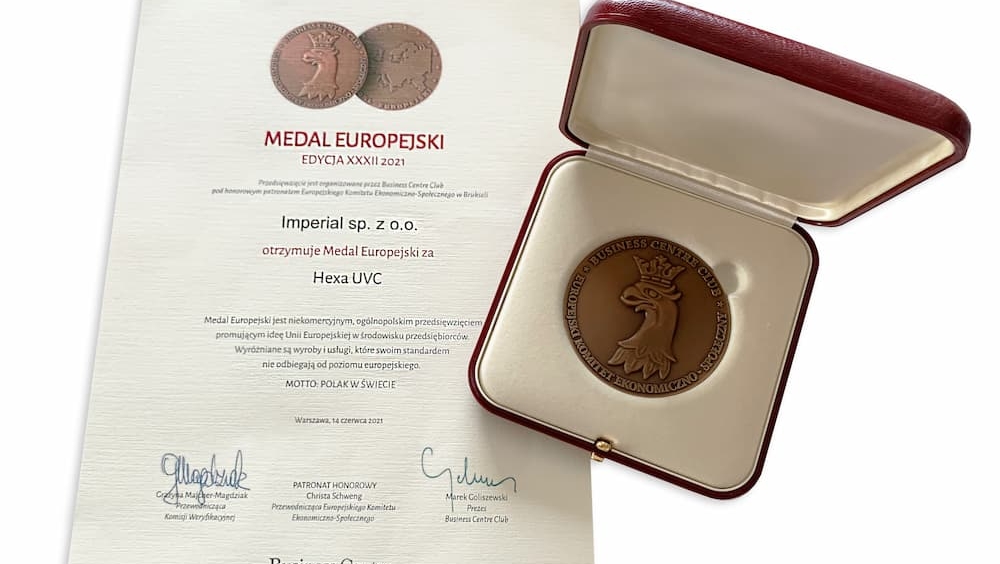 We are pleased to inform you that we have been honored with the European Medal for our newest Hexa UVC product.
The UV-C radiation used in our Hexa UVC product disinfects the air and reduces the concentration of viruses, reducing the risk of contamination.

We offer a wide range of UVC lamps with direct light, which are intended for surface cleaning of rooms, and products that disinfect the air on the flow principle.

If you want to see all of our UVC products, please click here.